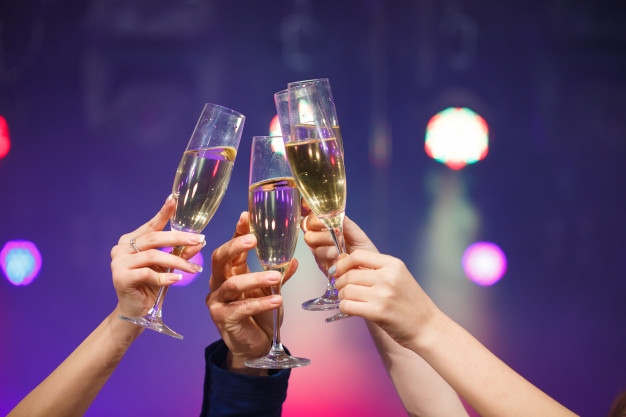 Earlier this year, a development happened that I did not like. More like there was something I expected that did not happen. It took a completely different path. I was confused and questioned a lot of things. The most confusing part was that I could tell the story but I could not pick the bits that most confused me, since there were a lot of tiny bits that made up the whole story.
You would imagine that being in that spot made me more spiritual, that I would pray every time I got the chance to, No. I felt lost. I did not find the words to tell God since I thought he already knew what I wanted, but still, this happened. For a while I felt stuck and spoke about it to a few people who are on the same path but far ahead of me; that were neutral enough to give some truthful advice.
When I felt good enough to pray, mostly late night, I would tell God that I needed clarity.
By the way, a lot of you believe that the 3am prayers work magic; I have tried twice to develop that habit, or rather to train my mind to wake up at 3am, in vain. Even more surprising is that I believe I am a morning person. It's an irony of sorts that one. Which morning is this that I claim works for me when 3am prayers have clearly proved to be a hustle? Do you like put an alarm to wake you up? Do you train your mind to be alert by 3am or what exactly do you do? Because even if something wakes me up at 3am, I will attend to it very quietly since half of my mind is totally asleep, it's just my body that's trying to keep up. Please let me know how you started and how you have maintained it so far.
So, I asked God for clarity. It was a very genuine prayer because I believed with clarity, I would be able to figure out many things than the situation at hand.
***
Recently, I was at home doing my normal stuff, then It occurred to me that my mind is clearer now. I was blessed with the clarity that I needed. I do not know when exactly it was delivered to me but it feels so good. I thank God for this. I really do.
In the midst of everything that's happened, coupled with Covid – 19 chaos, no matter how bad it may be, you will come out stronger. You will not believe it, you may not feel it either, but eventually you will come out of it a better person. What do they say about Grace? That it finds you at your worst and never leaves how it found you. It's true.
Looking back now, as cliché as it sounds, I am glad all that happened. It gave me a chance to look deep within me to discover where my gaps were – what I needed to improve on. And right now I am working on that. Sometimes the clarity you ask for will also need you to step up. Be ready for that. Basically, be open for whatever lessons and discoveries you will learn along the way. The best bit is we keep growing and learning. Simultaneously. One cannot happen without the other, and if one is dragging the other behind, it will be pulled up eventually.
Trust the process. The joy is in the journey. Trust the mess. Trust the confusion. Trust yourself – especially this. God will show up.
***
My name is Adeline Nyange. Welcome to my blog. Every Wednesday at 10am. Let's grow together and create memories. Cheers!