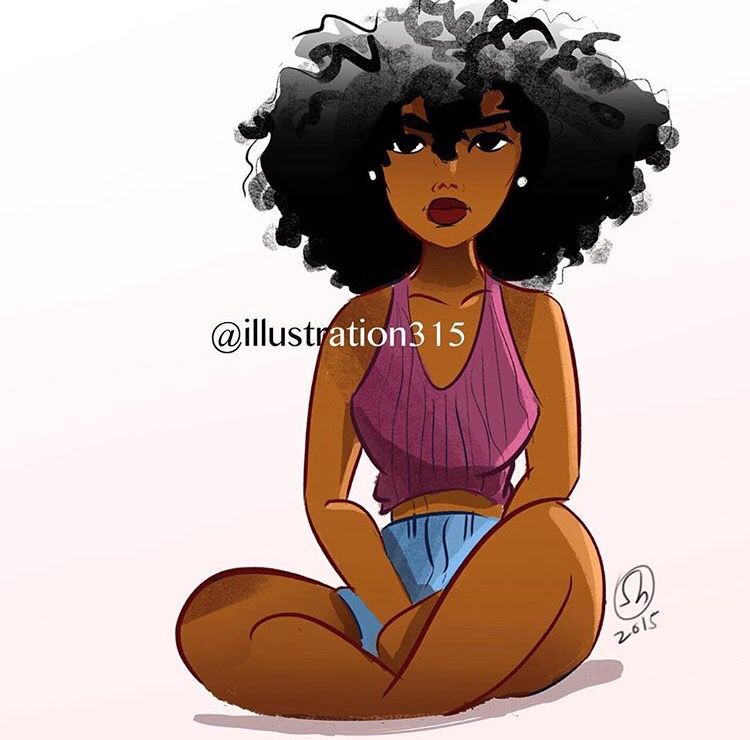 Is it just me or do you also sometimes wake up feeling so much peace in your heart without quite figuring out the reason? I feel that sometimes. Such a warm feeling. I've learnt not to question much when I wake up like that. Nowadays I enjoy the feeling while it lasts. Experience has taught me that questioning the things which you don't understand, especially good things that might not harm you, will end up spoiling them.
The downside of such days is sometimes I tend to make wrong decisions based on my happy feelings.
For instance, this one beautiful thursday morning, I was in my bedsitter making breakfast. It was a public holiday. I was donned in my white short. White floral short with a pink shirt. That short literally occupies space, I mean, the only place that is small and properly fits, is the waist. You get the picture. For my fellow Kenyans, It's like a 'dera-short.' Okay, now you surely get it. If by any chance you are wondering why I've introduced my attire to you, worry no more, I also don't know why. As I sat down to watch my then favourite series 'Money Heist,' I scrolled through my Facebook timeline and some braids suggestions popped up. I clicked on the post to see more.
Me: Wow, beautiful hairstyle.
Happy feelings: I agree.
Me: I will try this one next time I go to the salon.
Happy feelings: Yeah you should. But I think it's pretty common. By the way you need to switch it up abit. Si you say you are adventurous, surprise us.
Me: Hmm, whatever you are saying please say it in shorter words. Paraphrase please.
Happy feelings: Try something new.
Oh look! You've never tried this 'big hair' thing ever. How about today? Infact, you can go the salon since on Saturday you will be going home to see mom.
Me: Let me save this photo.
And that is how I found myself at the salon later in the day waiting for the saloonist to start working on my head. As she washed my hair, I kept looking at the photo from time to time, just to be sure that is what I wanted to have on my head. Six out of ten times I doubted the hairstyle. The three times is when I convinced myself that this is simply fear playing tricks on me since I want to try out something new. And I shouldn't let it win. The one time left was when the saloonist saw me looking keenly at the photo and she spent the next three minutes assuring me that I would look good in it. I said sawa, let's do this.
By the way ladies, I know of a certain 'Brayo' who sells women clothes. I also know very well the stereotype surrounding his name. However, we shall not talk about that today. Brayo is really good at what he does, he has obviously mastered his craft well. What I like most about him is that in as much as his end goal is making good profit in his business, he will never let you pick something that does not make you look good. By your third visit to his shop, he will already have known your style and from there, he will always suggest dresses that complement your body. I mean, who wouldn't want that?
He will mention how this skirt's length makes your legs look shorter than they are, how this top makes your titties look squeezed, how this trousers' print makes you look fat and finally how this yellow dress gives the illusion of a smaller waist and how it perfectly fits on your body. He will suggest you pick that. You will agree with him. He will also add information that is completely irrelevant, like if he met you in that dress and you asked him to leave his wife, he would. Because he is a man and men have refused to learn that they will never get a woman by speaking wrongly about their ex or another woman, you will smile and let his comments slide. Or is the stereotype surrounding his name true after all?
Anyway. I kept thinking about him as my saloonist went on with her work. Trusting that, like Brayo, she would never let me walk around in this hairstyle if it didn't look good on me. Plus, I had spent quite a lot in it.
I spent a minimum of 3 hours on that look. As I'm writing this, you will notice I am avoiding to be specific with the time I spent, so that I don't feel like I wasted it.
Finally, after what felt like eternity, my head was finally ready for show off.
You know when you look at yourself in the mirror and you can clearly see that something is off? Your face is okay, and the hair is okay, but still, the combination of the two looks wrong. You look at yourself in the mirror, and you find the saloonist's eyes waiting for you there. Internally she knows where she has rated this style on a scale of 1-10, according to her standards; she may hide it but it shows. And it's not 10. You say nothing. She finally breaks this battle of silence – "haukai vibaya by the way." (You don't look bad, by the way) Ouch.
The pain. The pain of wasting time. And money. And knowing that tomorrow you have no choice but to show up at work like this. Ouch again.
I took the hair off, 32 hours later. I wasted money. I agree. And time. Because I realized that comfort is big for me. I struggle to compromise when it comes to my own comfort and freedom. Since then I've avoided the salon like a plague, safe to say the relationship died a natural death. If I ever meet the saloonist, I will throw the magic sentence 'it's not you, it's me,' like the bad girlfriend I am.
Do you know what else I've avoided? Miss white floral short. Queen of bad decisions. Toxic short that one.