Pastor Ebrahim, my husband, asked me to meet his daughter, Alicia, because he thinks it would be nice for us to bond. I say 'his daughter' because I only got married to him 2 years ago. Well, she is my step-daughter. We can have a better step-mother/step-daughter relationship if she's interested but she decided long ago that I can never be a mother to her. It's quite bad that she refused to even refer to me as her 'aunt'; she just calls me by my name – Maureen. She is 19 years by the way.
Thank God I am mostly detached from a lot of things so how we call each other has really never bothered me. The problem is that I have either not done things to earn her respect or she simply thinks I am not worthy of her respect. I know she has her side of the story. However, from the much that I have gathered, One year before her father married me, her mother became unhappy – no sickness, no issues from her family, no problems from work. She slowly lost interest in everything. Especially her marriage – she started hinting that she will divorce her husband. Then during that year, she relocated to the United Kingdom. Clearly she'd been processing her documents and plans way before the family knew of her thoughts to leave the country. The two months prior to her leaving comprised of her donating the things she loved, to her friends and buying new clothes. Subconsciously, she may have wanted to leave everything behind in Mombasa. Everything that made her sad and also everything that she loved; because sometimes it's the things you loved the most that remind you of the seasons you want to forget. She clearly had left whatever it was that she wanted to leave, a long time ago, emotionally. The physical departure was more of the last phase. As fate would have it, few months into her absence, Pastor E introduced me to the family.
I remember the day the family got to meet me. Surprise is an under-statement; they were shocked to say the least. And because I didn't know much about the ex-wife, Pastor E had only told me that they divorced 'a while ago.' The shock that I saw on the family's faces that day concluded that they were still coming to terms with their parents' divorce. My coming to the family only added to the confusion. And that is why, my dear Alicia, imagined that I may have been the cause to their mother's unhappiness.
Yet here we are today, connected by the love of her Dad.
I texted her on Friday to ask her when she is comfortable for a road trip. To Diani.
To which she replied,
'Hey Maureen, On Sunday is fine. Anytime from 11am. You will pick me from Posta.'
It went easier than I thought. On Sunday it is.
As I was approaching Posta, I could see her clutching her bag on her stomach. She looked scared of the hawkers who were shouting 'labania njugu, labania njugu', these harmless people who were only trying to earn a living. Her sunglasses on her forehead. She reminds me of myself when I was in campus. Always loud but clueless about a lot of things. But her wisdom is much better than mine at that stage of her life. She is too wise for her age; from what I've heard from her father. First born perks.
She sees me and I roll down the window. I open the door for her.
"Hey Maureen." She smiles as she comes in. She looks excited to see me. I'm happy to see her too. We smile at each other for a moment; this is so rare for us and I wish I could screenshot this. I start driving.
She loves Otile Brown's songs so I play the song he sang with this hot guy from Tanzania. Regina – the song, not the guy. I want to set the mood right so I chose the songs that she will enjoy because well, I know the direction this trip will take but I have no idea where this conversation takes us. I see Pastor E calling but I mute it. I reply with a message "we are fine babe." I have still saved his name as Pastor E on my phone because some of the things this man does, might make me forget that he is a man of God. I have chosen this as my daily reminder.
We get to Ferry and I start dialling *721# to which she asks me to stop the process, that she likes to pay the fee. By the way, can someone cross that stopover without paying? Are they very keen? Are we sure there's no loophole?
Anyway, we get into the Ferry and we remember Miriam Kighenda and her daughter, we discuss them abit and we say a prayer for them. It must have been hard for their families – I can only imagine. We agree that the ways of the Lord are dynamic.
A few minutes later we continue with our journey.
"Maureen, do you realize that we have the same style? How you apply your makeup and how you dress… Perhaps that's why Dad chose you."
Oh. What a nice way to start this trip.
I look at her, smile, and I continue driving. As if she completely missed why I chose to be silent, she continued to say how happy Pastor E looks when he is with me, how fond he is of me, blah blah until she mentions that even though I was the one who broke her parent's marriage, she has now accepted that his Dad is human and his heart also likes what it likes. We are now heading to Kombani and I almost hit the Matatu that was dropping some passengers in front of me, because well, does this girl know what she is saying?
You don't want to appear defensive when you want to get more information so I act cool.
"I like him too. He is a good man. Infact, I met him when my life was so disoriented and he looked like the only stable thing in my life at that time. But this wasn't about your Dad, how's school?"
She mentioned how interesting University life is, the freedom, the friends, how everything is going well and she is performing very well, that she's been getting a distinction in the last two semesters. Bright girl, just like her father. Because surely I don't know the mom.
"Maureen, how was school for you? Dad mentioned that you're doing your Masters now."
I secretly enjoy that we have developed some eye contact today. She's never really gotten herself to look into my eyes.
She brought back the memories. The first time I met Pastor E was along Moi Avenue. At Belavista. It was in the afternoon and the sun was so hot outside coupled with the persistent noise from the tuktuks and matatus. He was there sitted alone with his white clergy collar on his neck, sipping the Large Fanta Orange, watching football. He was so invested in the game. I was there waiting for my friends who are always late so I let my curiosity lead me to where he was sitted. I took a chair and dragged it next to him. So I asked,
"What brings a Pastor to watch football in a club?"
He smiled and responded,
"The same reasons that brought you here, only that I am not as judgemental as you are. Don't tempt me to start speaking in tongues just to prove my legitimacy as a man of God. Haha."
And that's how we became friends. He is an easy man. He prays, he teaches and he tries to be a good human. And yes, we realized that we are both doing our Masters in the same university.
I spoke to Alicia about my Masters in International Relations, the kind of work that I do, and that after I met her father things started working out for me. I don't say it's because of him but I think having one thing that was working for me helped me to change my attitude towards life in general, which motivated me to work hard in other areas as well. I don't think she can understand it but it works like that sometimes.
We pass by Waa High School and I show her the big writing that is on the wall written '1923', I tell her that's when the school was started. That Waa Boys and Allidina Visram were the first High Schools in Coast Province. She may think I am knowledgeable but I collected this information from a tour guide who was taking us to Wasini. She looks like she is enjoying this trip, well, until she throws in:
"I see why Dad liked you."
Okay, I think I know why Pastor E suggested we do this. This girl might have been telling him things and he wasn't pleased, so he wanted me to come clear my name.
"Alicia. Why don't you tell me what you know about your parents, and what you think about me, then I will tell you things from my end."
And she did. I didn't know how bad divorce is on the children as well. Especially since the mother didn't give them any other reason apart from that she was not happy. Alicia thinks it wasn't a reason enough but I know unhappiness can be a valid reason to quit things. Because unhappiness is a collection of many little things that drain your energy. Some can be spoken, some can only be felt, but indeed there's something. And sometimes your spirit completely refuses to go on and you just know it's time. Then ironically, that month her father kept on preaching the message of hope in Church, as if his family wasn't falling apart. As a first born she didn't know whether to cling onto the hope that her father was talking about – which excited the rest of the congregants except her, or to continue pushing her mother to stay. The only thing her mother said was she didn't have 'an ounce of energy left to keep pushing' and that Alicia will understand when she grows up.
Then even before that wound had healed, I came into their family. Alicia felt that I was taking away the only parent they were left with. And that was true, I was spending a lot of time with their Dad. Thinking of it now, that must have been very selfish of me. So I added,
"Alicia. I don't want you to ever feel like I am a better woman than your mother. That's not true. Your father may be enjoying meeting me at this point of his life but I can bet your mother was an equally good woman. If how you and your brothers turned out to be is anything to go by, your mother was a really good woman because a tree is known by it's fruits."
She rolled her eyes. I know I said that to make her feel better but clearly it was a stupid thing to say. One of those things you say and you realize you were better off keeping quiet.
At this point I am also exhausted by this story. Because of what the mother refused to say. I mean, why was she so eager to leave? What was she running away from? Okay assuming she was running away from Pastor E, did they have normal issues or were their issues something that will also pop up between us in the future? Now I was also starting to get worried, but again, I shouldn't look worried.
We were now at Ukunda and I parked outside Naivas, there was a big political campaign going on and the roads were closed. She suggested that we go to Pizza Inn. We bought two large ones because if you want ladies to talk, make sure they have food. Food make us feel really good. I can't explain this, it's science.
I now decide to touch the big elephant in the room:
"Alicia, Could you be thinking that perhaps your Father cheated on your mom with me?"
She started looking at her fingernails, then put her elbows on the table and her chin between her fists, looked at me and said:
"Yes. And I feel bad for feeling that way about him because he is a Pastor."
I assured her that her feelings were valid and she shouldn't feel bad. That Pastor E is a person first before he is a Father and a Pastor, and that such things can happen. However, I needed her to know that I met her father later on when he was healing from the divorce. Only that he wanted to move on faster because there are also expectations by the society placed upon him as a Pastor. What she didn't know was that we've also had our struggles courtesy of her Father moving on quickly with me. Today isn't my day so I will not speak about me but we've had our issues. But now I understand why. The dots are connecting.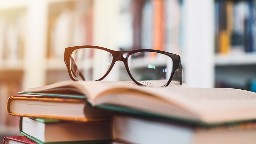 She may have felt better after getting some clarity from me and I assured her that they will all be fine. She just couldn't understand how someone as good as their father could separate from someone as sweet as their mother. I told her she will understand later but sometimes parents can be good for and to their kids, but bad for each other. And it happens. I let her understand that what happens between two people can only be understood by them, not anyone else.
It's interesting and shocking at the same time how assumptions could break a relationship if they are not communicated. I saw how Alicia looked at me the first time I met them and I swear she would have thrown up had it not been her younger brother throwing in a joke that made all of us laugh. And since that day she's ever given me the cold treatment. Luckily, I don't get to see them as often. The Father advised that since they were used to their house-help, we can give them time before he brings me in to live with them. I was happy with that suggestion, because having no children of my own yet, starting with 3 children isn't easy so I was open to the idea. However, I see Pastor E a lot. I think he likes my space because it's literally just me and my computers since I work from home. My space likes him too I bet, because he get time to read the Bible when he's at my place, he prays, and he talks a lot, perhaps it's therapeutic for him when he talks to me. I have that effect on people, they feel like they can talk to me about anything. So I understand him. There are things I don't like about him though. I wonder if they are the same things that his wife detested.
We finished our pizza and decided to start our journey back to Mombasa but we could no longer talk to each other because of the Road-show noise that was coming behind us. It looks like our step-mother/step-daughter relationship could begin today; now I can start reading books about how to manoeuvre from here. I am excited.
Alicia is dancing to the campaign songs so I let her be.
By the way, do we all agree that the 2017 Tibim song was much better than the 2022 Lero ni Lero?